So many people have made the horrid mistake of ending a night out by drinking a shot, or shots, of tequila. Because of this tequila has gotten a bad reputation and many people won't touch the stuff. This is largely due to people being uninformed about this sassy Mexican nectar.
It was a gentleman who while perusing the aisles of a liquor store said to me, "Let me tell you a bit about tequila." I hope to be that gentleman in your life. I hope to make you more knowledgeable about tequila and through that knowledge make this drink more accessible and enjoyable. My hope is once you are informed you will find this nectar as tasty as I do, and avoid some of the pitfalls that can ruin people's perception of this alcohol.
First things first, as a gentleman and scholar I am a purist. If the bottle of tequila you are holding does not state 100% Blue Agave, or De Blue Agave, you do not have tequila. There is some disagreement about what makes a tequila a tequila. Is the distinction placed on where it comes from or what it is made out of? To my mind, location is not half as important as what is actually in the stuff; I won't be drinking the location after all. Many bottom shelf "tequilas" (Jose, I'm looking at you, you rat bastard!) Only contain 51% Blue Agave and then are mixed generally with whiskey and food coloring. The food coloring makes the alcohol look rested, and thus of higher value, and the mixture of alcohols makes it taste bad!
Please save your dignity, if you want tequila make sure it is truly tequila!
Gentleman, save your dignity. If you want tequila make sure it is truly tequila!
Click To Tweet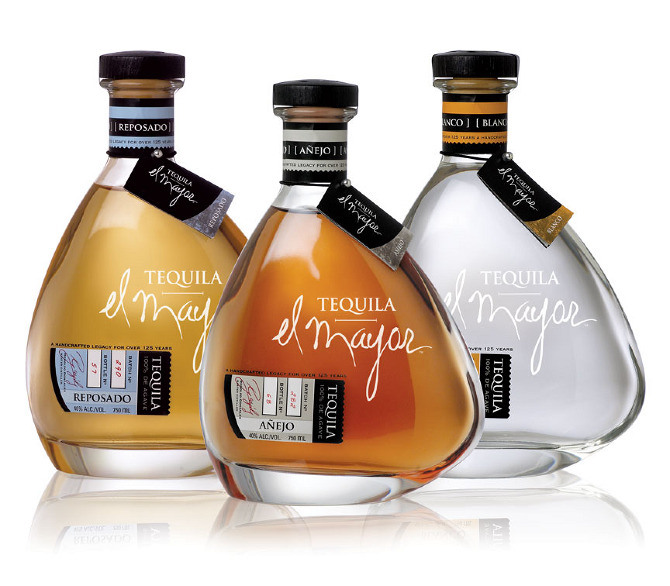 While there are various amounts of times listed for the resting phase of each type of tequila, each manufacturer does this slightly differently; the following will serve as a good guideline for the major types of tequila.
This tequila has not been rested, or rested for only a couple weeks. It only comes in contact with barrels for less than 2 months, and only in stainless steel and neutral oak barrels. This is why it is transparent, crystal clear. This is the purest that tequila can get, but without aging the flavor profile can be a bit…harsh. Silver Tequila is generally used in mixed drinks or for shots.
In Mexico, a true connoisseur will opt for sipping on Blanco (only a certain caliber of individuals can take the harshness and sip on its true beauty).
Reposado (rep pos ado)
This Spanish word means rested. These Tequilas are rested anywhere from two months to one year. As the distilled tequila sits in barrels it begins to take on a brown color. The flavor of the tequila starts to mellow during aging. You can start to taste hints of caramel in a good Reposado. Reposados are used for just about everything, sipping, shots, and mixed drinks because they are very tasty. This is generally where I spend my time. These tequilas taste great but won't break the bank to buy.
The original margarita recipe is actually made with Reposado and it's also the women's preference (a true gentlemen should always be aware of a woman's preferences!).
Añejo (an ye ho)
This Spanish word means aged, and for good reason as the distilled nectar is rested in barrels for 1 to 3 years. Since these tequilas are rested for so long they are generally a dark brown color. They tend to have much more of a caramel taste and the flavors continue to mellow. To my mind Añejos taste a bit more like a whiskey than a Plata. This type of tequila will generally put a dent in your bank account and as such are generally served as a sipping drink.
Añejos are also used as "digestives", like a good Cognac, and are a perfect pairing for a cigar.
Añejos are a perfect pairing for a good cigar
Click To Tweet
I still drink tequila regularly with the friend who shared his knowledge of tequila with me. And while I may never meet any of you gentlemen reading this post, raise a glass with me, "Salud!"

Latest posts by Mr. Rafal
(see all)